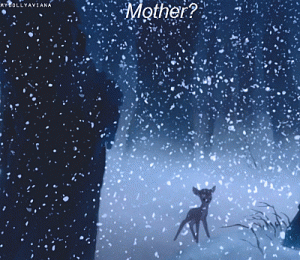 Dying
Is an art, like everything else.
I do it exceptionally well.-- Sylvia Plath, Lady Lazarus
Nothing jerks tears like a good movie death. Acting with nobility, with grace and honor in light of an inevitable end is among the many reasons people pay $12+ bucks to see your movie. Cathartic moments, something universal they can relate to in their own lives. Make 'em laugh, make 'em cry, right?
Assembled today are a handful of movies that deal with death, that are famous for it. I'll present the script scene if it's out there to be had, if not– like the scenes from Bambi and Sid And Nancy, just the movie clips. Break out the Kleenex and damn you Pixar for those killer montages of cartoon death!
SID AND NANCY: TAXI TO HEAVEN
GREEN MILE: JOHN COFFEE EXECUTION
             EXECUTION CHAMBER

              Full house tonight. Bill Dodge is waiting at Old Sparky.

              Silence as Coffey is led in, all eyes on him...

                                  PAUL
                        Roll on one.

              Van Hay cranks the generator. The lights flare hotter and
              brighter. It's just like in Melinda's bedroom the night
              Coffey cured her with a kiss. Airless and bright, dreamlike.

                                  MARJORIE
                        Does it hurt yet? I hope it does!
                        I hope it hurts like hell!

                                  PAUL
                        John Coffey...you have been
                        condemned to die in the electric
                        chair by a jury of your
                        peers...sentence imposed by a
                        judge in good standing in this
                        state. Do you have anything to say
                        before sentence is carried out?

              John hesitates, nods.

                                  COFFEY
                        I'm sorry for what I am.

                                  MARJORIE
                        You ought to be! Oh, you monster,
                        you damn well ought to be!

              Brutal takes the mask from the hook to draw it over Coffey's
              head. Coffey looks to Paul with terrified, pleading eyes.

                                  COFFEY
                        Please, boss, don't put that thing
                        over my face. Don't put me in the
                        dark, I's afraid of the dark.

                                  PAUL
                        All right, John.

              Brutal puts the mask back, proceeds with the sponge.

              IN TIGHT ANGLES

              The cap is lowered, the straps drawn. Coffey is breathing
              fast, terrified, muttering under his breath:

                                  COFFEY
                        ...heaven...I'm in heaven...
                        heaven...heaven...heaven...



UP: DEATH OF ELLIE & KARL'S LONELINESS
  INT. HOSPITAL ROOM - DAY
          
          Ellie lies in a hospital bed.    She looks through her

          ADVENTURE BOOK.

          
          A BLUE BALLOON floats in to the room.

          
          Carl stands at the door.   He smiles and walks to her bedside.

          
          Ellie pushes her Adventure Book toward him.    She weakly pats
          his cheek and adjusts his tie.

          
          He kisses her on the forehead.

          

          INT. CHURCH - AFTERNOON


          
          Carl sits alone, next to a huge bouquet of balloons.

          

          EXT. CARL AND ELLIE'S HOUSE - DUSK


          
          Carl walks into the house, holding a single blue balloon.

                                                        FADE TO BLACK.