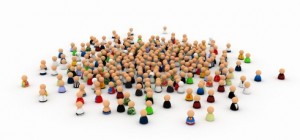 SCRIPT GODS wishes you all a happy and healthy, chilled out and sane, mellow Christmas and New Year! 2012… cataclysmic year. Don't know about you guys but I could use a bit less drama in 2013. Lots of good stuff this year, but LOTS of fucked up stuff too. Happy to clean the slate and move on…
A couple weeks ago I talked about the Kickstarter campaign for CHAT, my micro-budget feature we're shooting this spring.
I thought it would be useful to show you a few of the campaigns that helped craft ours. Crowdsourcing isn't one size fits all and some study of the unique Kickstarter approach may be of use to you as you venture forth to pass the hat on your own. Like the Stones said, "ain't too proud to beg!"
Before we get to actual Kickstarter campaigns, let's look at some resources.
I came this excellent blog detailing lots of specific crowdsourcing ideas. Here's an excerpt from a post about a project called INDIE GAME, THE MOVIE…
"According to Swirsky, Kickstarter covered 40% of the budget. "We used it to 'kickstart', we asked for $15000 on our first campaign which we knew would not make the film, but it really got things going. The rest of the budget was us, personal savings."  The team used Kickstarter twice; the first in 2010 asking for $15,000 and ended up with $23,341 with 297 backers. On the second campaign in 2011, they asked for $35,000 and raised $71,335 with 1,559 backers.
The hard work, dedication, and talent paid off. Indie Game: The Movie was selected to premiere in the World Documentary Competition section at the 2012 Sundance Film Festival winning Pajot and Swirsky the World Cinema Documentary Film Editing Award . "[Sundance] speaks to the independent spirit. It's kind of the best fit, the dream fit for the film. Just being a filmmaker you want to premiere your film at Sundance. That's where you hear about your heroes," noted Swirsky. "Never before in our entire careers have we felt so incredibly supported…They know how to treat you right and not just logistics, it's more 'we want to help you with this project and help you next time.' It was overwhelming because we've never had that. We've just never been exposed that," interjected Pajot
They hired a sales agent upon their acceptance into Sundance and the film generated tons of buzz before it arrived at the festival resulting in a sales frenzy. The filmmakers wanted a simultaneous worldwide digital release,  but theatrical distributors weren't willing to give up digital rights so they opted for a self release. "There were a lot of offers, they approached us to purchase various rights. We felt we needed to get it out fairly quickly and in the digital way. A lot of the deals we turned down were in a little more of the traditional route. None of them ended up being a great fit," said Pajot."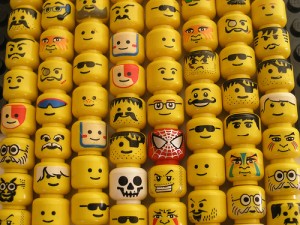 Easily one of the best blog on the web, a must for DIY filmmakers and anyone thinking of going the Crowdsourcing route, Ted Hope provides a daily dose of invaluable information. Here, for instance, an excerpt on a project he's raising funds for…
"Crowdfunding is definitely the social media flavour of the month as creative people connect with online audiences who want to help finance their dreams. On Kickstarter alone, nearly 3 million people have helped over 30,000 projects, generating more than $US300 million in pledges.
As producers of The Second Coming, a feature film that is currently seeking funds via crowdfunding site Pozible (www.pozible.com), we recognise the need, in this fast-becoming-saturated crowdfunding environment, to think outside the box when it comes to incentivising people to pledge. Particularly if we want to go beyond our personal network of family and friends. That's the real challenge with crowdfunding – engaging people outside of your own contacts, outside of your existing support networks.This extension of our networks will not only help us to raise money for our film but it will also, very importantly, mean that we start building an audience for the film NOW. When people pledge money to support a film, it gives them a vested interest in it and its success. That kind of audience dedication is extremely valuable."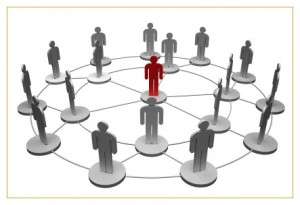 Here's an piece of one more article from IndyWire on the subject:
"We've all heard how great crowdfunding can be for filmmakers.  Some filmmakers struggle to juggle freelance gigs while they're trying to get their own film made.  A cool $20,000 gives them time away from scrounging for spare change. It's opening up funding streams that never existed before.  When was the last time you or your friends funded a creative project financially before Kickstarter or Indiegogo?
Many low-level funders will give $25 to a film they haven't even seen yet over the $12 for a movie ticket, $8 for a digital download or $20 for a DVD, just to feel they helped a film come into being.
But in the end, is crowdfunding worth it?
When we took to a group of filmmakers, the answer, especially without a national film fund in this country, seemed to be "Yes!"  Indiewire asked a few of our filmmaker friends who have crowdfunded and some friends who follow crowdfunding with a careful eye to offer up anonymous advice to filmmakers considering a Kickstarter or Indiegogo campaign.  While they didn't agree on everything, we've simmered their comments down to eight helpful hints to keep in mind when considering or preparing for a crowdfunding campaign.
Be prepared:  Kickstarter, Indiegogo, and credit card companies do take a cut!  (Yes, we know it says this when you sign up…but some filmmakers are too busy to read all the fine print!)
An industry insider who is a Kickstarter fan told us, "It does drive me slightly crazy that filmmakers always complain about sticker shock at the end of a campaign.  Know how much the crowdfunding platform takes, know how much Amazon or whatever payment provider they use takes and do the math. They're not ripping you off (at least Kickstarter and Indiegogo aren't, as far as I know), they're providing a service which you pay them for through the percentage they take, and you can choose whether to use that service or not."
"It's actually been an insanely useful tool for getting new partners on board."
Don't be afraid to talk about Kickstarter in press or in public… even the best are doing it.
One producer told us, "I wasn't prepared to talk about the Kickstarter in press.  I didn't think this would become part of the story. But it's actually been an insanely useful tool for getting new partners on board."  A documentary director added, "Someone made an offhand comment, during the campaign, which they meant to be supportive, about how artists shouldn't have to experience that level of humiliation of trying to get donors, but I didn't feel that way. It sucks that we in the U.S. don't really support the arts, that we don't have state film funds the way some other countries do, but directors and producers always have, as part of their job been asking, pitching, reaching out. I liked the democratizing of the process."
Disclaimer: Early returns on this movie ain't looking good. I get casting Lindsey Lohan for buzz-sake but Anne Margret the girl will never be and her train wreck days are almost certainly not behind her.
All that said, check out this Kickstarter campaign. When the video opens with: "Hello, I'm Paul Schrader, Director of The Canyons. Hello I'm Brett Easton Ellis, Writer of The Canyons…" you pretty much know two things. 1-Kickstarter has gone UTTERLY MAINSTREAM. 2-How do you raise $159,000+ dollars in 30 days? Oh yes, writing Taxi Driver and American Pyscho DOES help.
Here's another interesting one that raised well over $100,000+. Yes, I know raising this amount is NOT the norm, but it's fascinating to look at the campaign in terms of what works and doesn't work. This one immediately intrigued me, from the look of the video to the mission of the artists.
I'm guessing you've not heard of this one, but maybe have heard of Charlie Kauffman. Yeah, he's on Kickstarter too, to the tune of $400,000+K:
Will you bag $400,000 with your campaign? No, likely not. But for something that didn't exist a decade ago, crowdsourcing has become an important piece of the puzzle as we plan our insurrection over the motes and walls of the Hollywood gated community. Get that campaign up and kicking!