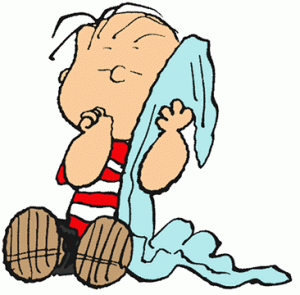 I'm an outliner– it's my Linus Blanket. I just feel more at ease knowing where I'm going ahead of time. The difference between my approach and, say, Syd Field, is that I recognize there are all sorts of processes. While it might be right for me to want to know every scene in a movie, it doesn't mean that's the right approach for you.
Dictating that you must know your ending before you start is the dictate of the narrow-minded, or maybe just the Syd Field-minded.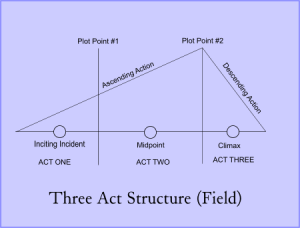 I start writing a CHAT beat sheet (I'll release it later to not kill the plot twists after the movie is out) blocking out the major action and working down into single scenes. Writing it at micro-budget level means paying attention to some basic rules from idea stage on into Draft 1/Page 1. I've talked about them before, but here's a Top 10 list:
LIMIT LOCATIONS

LIMIT CHARACTERS

LIMIT SFX & STUNTS

WRITE LONGER DIALOGUE SCENES

WRITE LOCATIONS & RESOURCES AVAILABLE TO YOU

BEWARE OVER-RELIANCE ON POST-PRODUCTION DIGITAL SOLUTIONS

WRITE LOW BUDGET GENRES WITH A PROVEN HISTORY OF SALES

WRITE IT SOMEWHERE BETWEEN 80 AND 90 PAGES

DON'T WRITE CHILDREN, ANIMALS, WEATHER OR SEASONAL ASPECTS

DON'T WRITE EXTERIOR NIGHT SHOTS, SPECIAL PROP OR MAKEUP NEEDS
It takes me the better part of two months to "card out" the script and have the Beat Sheet down solid. When the idea for Draft 1 is clear I schedule a meeting with Boris Wexler, my director and partner. Ship him the Beat Sheet in advance of the meeting to get him up to speed. The thinking behind scheduling script meetings before a script exists is the immense pain and suffering it saves on the back end. I would recommend, Good Reader, you do likewise. Lay out the story for all to see before you invest weeks and months writing something that you're quite content with and that everyone else politely—and sometimes not politely—passes on. Clarify what you're doing ahead of time so there are no unfortunate misunderstandings on direction, or tone, or character development, or lack of story.
Not to say these early meetings aren't painful. If you're partner isn't brutally honest it will lead to gnashing of teeth in the back end. Or something worse—mediocrity. Often times, to my chagrin, Boris would tell me that this or that story aspect absolutely should never have been birthed– Embryonic grand concepts that weren't destined to live. Not in a movie he was directing. These early story sessions were mostly bloodless but fully animated, filled with—what's the expression?—salty language.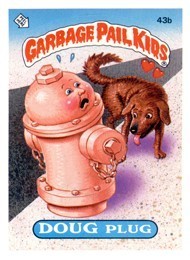 This is where collaboration comes in. It is an art attempting to get at the thing– "the great whatsit." Creative differences is PC for a very real condition. If I look across the street and see a beautiful tree, and you look across and see a fire plug being pissed on by a cockier-spaniel, we have creative differences and some bitter tears ahead. We need to get on the same page and fast if we're going to work together. This is complicated by who your collaborator happens to be. Me? I'm a Type A, East Coast, Southern Italian, Aries war-like, never retreat Mofo. Boris is a patient, relentless, French, wear-you-down, pinpoint-detail perfectionist. You wouldn't think there's much common ground there but CHAT is our 4th project together so something must be clicking. We both want the same thing for CHAT, AND will do whatever it takes and spend whatever amount of time needed to make that happen.
The 10-page Beat Sheet is torn apart and put back together.
Now I'm ready to write it.
Draft 1 writes itself—in 21 days. Of course this comes after three months of outlining. This isn't uncommon. I've spent four, even six months researching and carding out. For CHAT I took time to assign random dialogue to unwritten scenes, pulling odds and ends from previous ideas and scripts, adding snippets of dialogue from being on a line at Target or strap-hanging on a CTA train. It's all fodder and most of it ended in Draft 1, which weighed in at just 92 pages. Lean and mean, I thought. CHAT was a nasty little micro-budget thriller accomplishing everything we discussed in preliminary stages and hitting every Beat Sheet moment. I reckoned the movie was 85% there. I sent the PDF to Boris, and waited.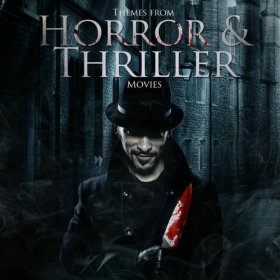 Email came back. "Impressive first draft!" He was elated. He reckoned the movie was 50% there.
Great! Wait…what?
I copyright and register it (yes, you should do both), then Boris and I send out to our "inner circles". That means five people each we trust; people who know their way around a screenplay, know how to give notes, and know enough not to bullshit us with false praise. This goes back to a friend of mine who studied at London's Royal Academy of Dramatic Art. I went to see one of his shows and rushed back afterwards. "You were fantastic! Best Hamlet I ever saw!" He thanked me for being a good friend and then asked me what I "really" thought of it. In other words—be a real friend by not powdering his ass. Give him an honest assessment. Because only through honest assessment would he truly amount to anything of worth. So, yeah, pick your inner circle well.
I was stunned and amazed to discover that plenty of folks didn't "get" my central plot twist. What?! How could they miss it– it's right there on the page! Evidently not, as people reading independently were coming back with the same note. Also, that the lead character wasn't even close to being sympathetic, or compelling, or fascinating in any way, Lynchian or otherwise.
Post-feedback, Boris informs me his 50% ready figure is down to 40%.
Sonofa….!
Life intrudes. It's the perpetual woe of all spec screenwriters. Your best energy is compromised, lost to the mendacity of having to make a fucking living. Through Columbia College, Chicago Filmmakers, Script Gods Must Die and a independent group of former Filmmakers students on any given day in the 365 you will find me north of 100 students. This is the wear down of any spec writer. It takes time to critique 100+ screenwriting projects. A-level energy is sapped, leaving leftover energy, weekend warrior energy for CHAT. Many folks mistake writer's block for the robbery of pure energy in order to pay off trivialities like rent or the Comcast bill.
I go at the Beat Sheet afresh. At 12 pages, it's so detailed I could almost plug and play it right into the script for screen direction. More writer meetings with Boris. More Sicilian theatrics when a grand concept isn't greeted as such by my unwavering French partner (Mon Dieu! Faut-il pour vous s'il vous plaît!) I start on Draft 2. This is not a polish, tweaking this or that. Major plot elements are joined or tossed out. Character arcs are deepened, other characters trimmed or abandoned altogether. I'm working 40+ hours on my gigs, then coming home to do another 40+ for CHAT. Knock off Draft 2 in four weeks.
I could go to war with this draft. Gotta be 90-95% there. Gotta be! Some tweaks, sure, but it's nailed down, I know it.
Burned out.
I send the Draft 2 PDF to Boris and don't look back, head halfway across the world to recharge.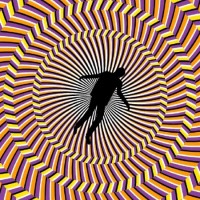 Boris gets word back to me. MUCH improved! Script is 75% there, though I shouldn't hold him to the figure. He reads it a second and third time, gives it to some of his (damned) inner circle. Upon careful consideration, it's looking more like 65% done—whatever that means!
Sonofa… !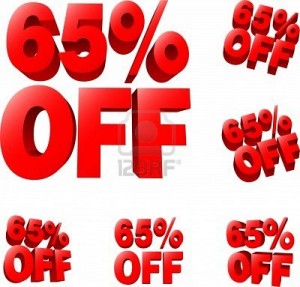 I'm due back in Chicago late August. Boris will take a pass at the script in advance. We'll meet up over one cataclysmic weekend and have it out once and for all.
We're both aware that this script could either be the next PI, or something one or the both of us want to walk away from.
The next meeting will tell all.