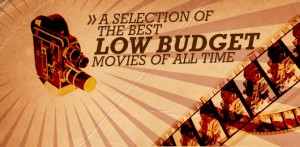 "THE IDEAL LOW-BUDGET MOVIE IS SET IN THE PRESENT. FEW SHOTS, LOTS OF INTERIORS, A COUPLE OF SPEAKING ACTORS (UNKNOWNS), NO MAJOR OPTICAL EFFECTS, NO HORSES TO FEED. BUNCH OF NOT-IN-THE-GUILD TEENS RUNNING AROUND AN OLD HOUSE WITH A DUDE IN A HOCKEY MASK CHASING AND SKEWERING THEM."—JOHN SAYLES
There are no absolutes. For each of these "rules" I can name multiple movies you've heard of that have been successful. This list is only meant to inform on possible danger spots. Rules are meant to be broken, sure, but you better be good enough to do pull it off. Else have a cast-iron stomach for the audience's inappropriate laughter when your chase sequence through San Fransisco streets malfunctions, the six year old actor tires out and crashes, or the editor you're not paying flakes out before putting together the green screen effects in your $25,000 epic.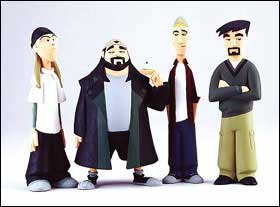 1.  LIMIT LOCATIONS:
CENTRAL LOCATION (S) IF POSSIBLE. AVOID COMPANY MOVES. THE GOAL: A FULLY REALIZED STORY VISUALIZED WITH MINIMUM LOCATIONS.
2.  LIMIT CHARACTERS:
SPEAKING PARTS DEMAND SAG MINIMUM WAGE PAYMENTS. WRITING IN KIDS, EXTRAS, ONE-LINE ACTORS? DON'T.
3.  LIMIT SFX & STUNTS:
EXPLOSIONS, RAIN, CAR CHASES? ACTION SEQUENCES COST. BLOCKING OFF STREETS, HIRING PA'S COST. TIME CONSUMING AND EXPENSIVE.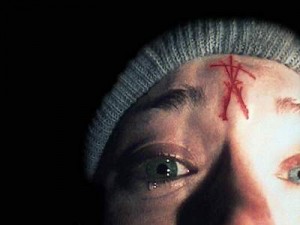 4.  WRITE FOR GENRE:
FORGET THE PERIOD PIECE: EXPENSIVE SET DESIGN, COSTUMES… WRITE FOR WHAT SELLS, MICRO-BUDGET: HORROR, SUSPENSE, SCI-FI, COMEDY.
5.  WRITE LONGER SCENES:
DIALOGUE SCENES OVER ACTION… EXAMPLE: 95% OF CLERKS WAS SET INSIDE THE CONVENIENCE AND VIDEO STORES.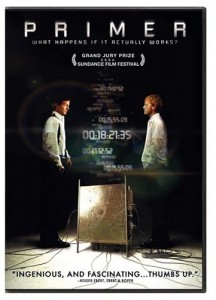 6.  WRITE FOR A REALISTIC BUDGET:
GUNFIGHTS, EXPLOSIONS, SQUIBS? SPECIAL VEHICALS & MAKEUP DEMANDS? THE VAMPIRES YOU GOTTA HAVE… THAT SHOT OF THE GOLDEN GATE BRIDGE THAT'S ABSOLUTELY NECESSARY… THAT KATY PERRY SONG YOU DON'T OWN BUT IS PERFECT FOR THE MOVIE… THE MUST-HAVE CRANE SHOT, STEADICAM OR HELICOPTER MOUNTS… EMBRACE YOUR LIMITATIONS: DON'T WORRY ABOUT WHAT YOU CAN'T DO, FOCUS ON WHAT YOU CAN DO.
7.  WRITE IN WHAT'S AVAILABLE:
EL MARIACHI//ROBERT RODRIGUEZ'S SCHOOL BUS. NEED A 727, SOLDIER FIELD? DON'T WRITE IT IN UNLESS IT'S AVAILABLE TO YOU.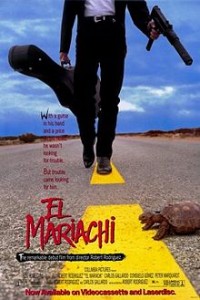 8.  BEWARE THE POST-PRODUCTION SOLUTION:
DIGITAL ENHANCEMENT, SURE, BUT LIMIT THE GREEN SCREEN & CG EFFECTS—POST PRODUCTION COULD TAKE 10X PRODUCTION TIME.
9.  BEWARE WEATHER AND SEASONS:
RAIN, SNOW AND WIND? COST TIME AND $$$.
10.      MISCELLANEOUS DON'T WRITES:
ANIMALS AND CHILDREN
PERIOD-PIECE COSTUMES
SPECIAL VEHICALS & MAKEUP DEMANDS
SCENES INSIDE FOOTBALL STADIUMS WITH ONE THOUSAND EXTRAS.
SEX SCENES
NIGHT EXTERIORS.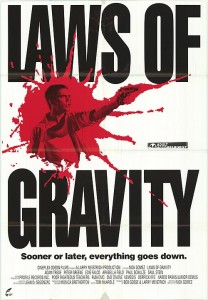 11.      LIMITED AND REASONABLE LOCATIONS:
FILMMAKERS NEED LOCATIONS THAT ARE ACCESSIBLE, HAVE ADEQUATE POWER SUPPLY AND FREE FROM TRAFFIC NOISE AND CROWD CONTROL ISSUES. PARE IT DOWN TO ONE LOCATION, FINE, BUT DON'T MAKE IT THE LYRIC OPERA, PACKED WITH FIVE THOUSAND FOR A SUNDAY MATINEE OF CARMEN. WRITE WITH AN UNDERSTANDING OF THE LOCATIONS THE FILMMAKER WILL NEED.
12.      FIND THE DYNAMIC CONCEPT:
SAW, OPEN WATER, BURIED, PARANORMAL ACTIVITY, BLAIR WITCH…HOW IS WHAT YOU'RE WRITING DIFFERENT THAN ANYTHING WE'VE SEEN? IT ALWAYS COMES DOWN TO STORY.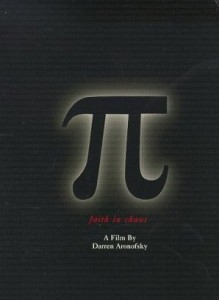 13.      STORY IS FREE:
WANT TO ATTRACT C-LIST ACTORS WHO HAVE SLIPPED OFF THE RADAR? AN A-LISTER WHO WILL WORK FOR SCALE ON A LOW-BUDGET GEM THEY BELIEVE IN PASSIONATELY? WRITE A GREAT STORY.
"STORY IS FREE"—JOHN AUGUST