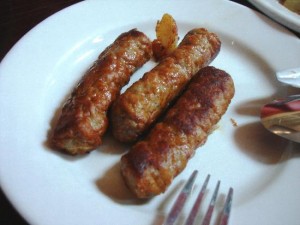 Good Reader, welcome to 2018! I wish you all glad tidings and best of luck in the year to come. Let's start off here with, yep, screenwriting L I N K S!
While I have a small pang of guilt that I didn't write any of these, it doesn't much bother me. It's -20 below here in Chicago tonight and that takes a toll!
Finding these articles across the endless digital Southern sky is time consuming. Here's hoping, Good Reader, something in this batch helps you on your Don Quixote journey toward being a working writer. And remember, when you make it, you can hire me out. I'll be an excellent Yes Man for a most agreeable price and say nice things all over L.A. about you!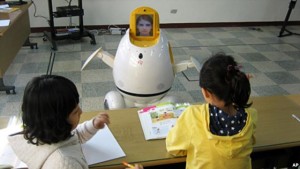 AI PROGRAM CREATES A KICK-ASS SCREENPLAY
This article by Annalee Newitz might have gotten by you, written for Technika UK. It details how an AI named Benjamin has created a "funny and intense" movie called Sunspring. Wonder what the WGA thinks about this trend? What's next, a robot teaching screenwriting?
"…Sunspring, a short science fiction film that's not entirely what it seems. It's about three people living in a weird future, possibly on a space station, probably in a love triangle. You know it's the future because H (played with neurotic gravity by Silicon Valley's Thomas Middleditch) is wearing a shiny gold jacket, H2 (Elisabeth Gray) is playing with computers, and C (Humphrey Ker) announces that he has to "go to the skull" before sticking his face into a bunch of green lights. It sounds like your typical sci-fi B-movie, complete with an incoherent plot. Except Sunspring isn't the product of Hollywood hacks—it was written entirely by an AI. To be specific, it was authored by a recurrent neural network called long short-term memory, or LSTM for short. At least, that's what we'd call it. The AI named itself Benjamin.
STATE OF INDY FILMMAKING RIGHT NOW
Here's an article from Variety talking about the current state of affairs in the Indy film scene. I wouldn't call the tone Chicken Little End Of The World, but it's not exactly champagne-popping.
"On a wide release, reviews are less important," a bemused Hammond noted.
He added that Broad Green sees a focus on wide release as the sensible approach, underlined by making "Straight Outta Compton" producer Matt Alvarez its president of production as the majors focus most of their resources on tentpoles and franchises.
"We're pushing in-house development," he added. "We're strongest in wide release."
Smith said a similar approach worked with drug war drama "Sicario," financed by her Black Label Media which found plenty of traction and wound up grossing $46 million domestically via Lionsgate. "You have be nimble today, disciplined and conservative," she noted.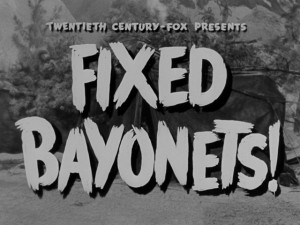 Oh my God…a website that has almost EVERY movie title card since the 1920's! Not ripping on the Millennials, but they don't get that not so long ago you couldn't just find this stuff in one place instantly. Amazing, amazing collection!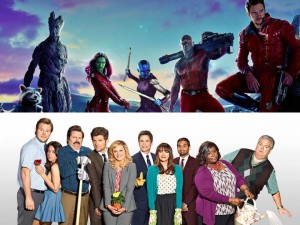 24 WRITING HEAVYWEIGHTS GIVE ADVICE
No Mom, I read Playboy for the articles! Well, this article I do. Writers of movies like The Usual Suspects, The Big Short, and Mulholland Drive dispense wisdom. Pretty good read. For instance…
ADAM MCKAY
The Big Short
My advice to aspiring filmmakers is to shoot movies and write. Don't wait for people to hand you opportunities. The Internet and cheaper better cameras allow young auteurs to hit the ground running. The more you work the more you will learn and grow. Do read-throughs in your living room, screen your movie in your basement or at small festivals or online.
BILL OAKLEY
The Simpsons
Because this is supposed to be one piece of advice I'm gonna say "Walk over to your router and unplug it". But it's really two pieces of advice: "walk" and "unplug the internet" – that both sound super easy but in practice are super hard to do (at least for me). Nietzsche, who I'm not normally a big fan of, said "All truly great thoughts are conceived by walking" and, honestly, whether I'm walking for miles or just getting up and walking to the snack room, walking always helps me conceive ideas and also break through logjams. And, as for "unplug the internet", quit fooling yourself: you know you need to. I have my router on a timer and the program Freedom on my computer and even then I have to turn off my iPhone and forward it to a landline to actually get anything done. The temptation to do ANYTHING other than write has beset writers for centuries and now we have more ways to avoid it than ever before.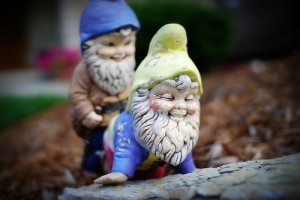 "The first draft of anything is shit."– Earnest Hemingway.
The folks at shitroughdrafts have taken this Hemingway thought to a new level. Please take the time to read top to bottom the correspondence on the homepage dated April 8, 2015 about a pair of lawn gnomes. You'll be glad you did. Writing this in 90 degree/90% Chicago heat, I knew there was a reason I woke up this morning…
April 8, 2015
Dear Mr. Kerin,
It was brought to my attention by your neighbor, John Flink, that you have two garden gnomes on your front lawn that that were not approved by the HOA before installation. Please adhere to the guidelines (see Appropriate Lawn Decor on page 3) and remove them within five business days, or you will be fined.
Ellis Hills is a beautiful neighborhood, and we keep it that way by sticking to these rules!
Thanks!
Linda Hoyt, HOA President
 April 9, 2015
 Dear Mr. Kerin,
Mr. Flink emailed me this afternoon and informed me that there are now five gnomes on your front lawn. He also said that they are all facing his house.
 I don't know three extra gnomes showed up (unless they're breeding LOL), or why they are now facing his house. But please be advised that you are now in violation of our Allowed Quantities of Lawn Decor rule (see page 7).
You have four days until you are fined. Please address this issue ASAP.
Thanks!
Linda Hoyt, HOA President