This is part 2 of my post on The Biz. You can find Part 1 here. By the Biz I'm talking about TV, film, web series, changing trends, etc. I'll present showbiz-related posts for the year 2017 that I thought were enlightening. As per usual, this is dedicated to your edification in the screenwriting trade without Film School tuition incurred! Vamos!

TRACKING BOARD: 2015 HIT LIST STATS AND FUN FACTS
There is no excuse other than laziness for why I'm not a subscriber to  The Tracking Board. There are only a handful of subscription sites I'd recommend signing up for– in fact, make that two, this one and Black List. Several posts here come from the free/public side of the firewall. Even better info on current projects is behind the firewall(like IMDB and IMDB Pro). On the free side is this article which is the 2015 Tracking Board Hit List, very similar to the famous Black List lists listing the top spec scripts from each year. Very enlightening to see what tops the polling, which writers, which genres, who is repping them, etc… Here's a taste of the Tracking Board Hit List for 2015:
"MY PSYCHO EX-GIRLFRIEND by Sarah Rothschild
A man's professional and personal life fall apart after a run in with his volatile college ex-girlfriend. Now, to set everything right again, he must prove that she is at the root of all of his problems.
GENRE
Comedy
REPRESENTATION
Verve | Bill Weinstein, Pamela Goldstein, Parker Davis
Stefanie Epstein Productions | Stefanie Epstein
STATUS
Stefanie Epstein Productions producing.
Stefanie Epstein producer.
BIOGRAPHY
Sarah was a 2010 Nicholl Quarter-Finalist and landed on the 2012 Young & Hungry List. From there, Universal Studios tapped her to write THE GAUNTLET with Scott Stuber's Bluegrass Films and Dana Fox producing. She also wrote WOULDN'T IT BE NICE for Disney Studios and Gunn Films.
7
OPERATION PRINCE OF FREEDOM by Jordan Dunn & Michael Kvamme
In the vein of TROPIC THUNDER meets STARSHIP TROOPERS, this is a comedic romp that follows two bumbling US Marines who find themselves forced to team up with terrorists in order to battle an even greater evil.
GENRE
Action | Comedy
REPRESENTATION
Verve | Adam Weinstein, Melissa Solomon, Parker Davis
Madhouse Entertainment | Ryan Cunningham
STATUS
Gary Sanchez Productions producing.
Adam McKay, Chris Henchy, Will Ferrell producers.
BIOGRAPHY
Jordan and Michael are founding members of BEAUTIMUS, a full service comedy collective. They've independently produced a half-hour pilot titled ALDEN JAMES, and the web-series TEENAGE MOUNTAIN LION which Hulu released earlier this year. They are currently writing a LEGO spinoff movie for Dan Lin, Lord/Miller, and Warner Bros. and a feature for Paramount."

TRACKING BOARD: SPEC MARKET 2015
Here is — I shit you not– a 331 page breakdown of the current state of the screenplay market today. How can this be free? Full breakdown here. Tiny sample here:
"…of the 421 specs hitting the market (148)
were set up. In 2015, specs which went on to
find a home spent an average of 27 days on
the market, further proving that patience is a
virtue. October was the most popular month
for specs to hit the market, with 47 dropping
in just a few weeks, a signal that reps were
hoping to get their clients' work out before the
industry broke for the holidays. Good thing, too,
as the short work month of December once
again proved to be the market's coldest month
with only 4 specs out.
One of our most interesting observations
about this year was the disappearance of the
million dollar spec sale. The year was filled
with several high profile sales and packages,
yet none were able to cross the seven-figure
threshold. Two of the years top selling specs,
"Realm" and "The Leviathan," both went
out with proof of concept videos, which is
increasingly becoming a trend in the market
as writers and filmmakers demonstrate their
visual style and VFX abilities to showcase their
work without pre-existing IP. Though several
studios picked up multiple specs in 2015, each
of the top five biggest sales were picked up
by a different buyer. Taking these sales into
consideration, it will be interesting to see if this
more spread-out, lower dollar trend continues
in 2016, or if the million dollar sale is set to
make a reappearance in the future."

UNSTOPPABLE DISNEY– CAN IT CONTINUE?
Screw it, one more from Tracking Board. This article discusses the box-office shattering run of Disney in the age of the Marvel Universe. Can the run continue? Full article here. Taste here:
"There was a time, not so long ago, when Disney was just a middling box office performer, in the second division of the studios. Within the last decade, in fact, the Mouse House was finishing sixth of six, barely able to crack a billion dollars in domestic grosses.
How times have changed.
A year ago. Universal captured all the headlines by setting records at both the domestic and worldwide box office. It was the first studio to ever clear six billion in a year in global BO (it actually got to $6.89 billion), while also hitting $2.45 billion domestic. To put that into a clearer perspective, the previous record was set the year before, when 20th Century Fox closed 2014 with $5.5 billion, and the domestic record was six years old, since Warner grossed $2.1B in 2009, becoming the first and, up to last year, only studio to ever reach the $2B mark….
…Which is why this year is so interesting. See, Disney is primed to obliterate every record out there (it already beat the one for fastest to $1B, which it did in just 128 days), and even with a change in leadership in the offing, there are plenty of reasons to think that upward trend will continue apace for some time."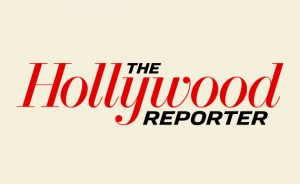 CHALLENGES FROM NETFLIX/AMAZON= END OF THE STUDIO SYSTEM?
"In the early 1900s, filmmakers began moving to the Los Angeles area to get away from the strict rules imposed by Thomas Edison's Motion Picture Patents Company in New Jersey. Since most of the moviemaking patents were owned by Edison, independent filmmakers were often sued by Edison to stop their productions. To escape his control, and because of the ideal weather conditions and varied terrain, movie-makers began to arrive in Los Angeles to make their films.
The first motion picture studio was built in 1919, in nearby Edendale, just east of Hollywood, by Selig Polyscope Company, and the first one built in Hollywood was founded by filmmaker David Horsley's general manager Al Christie in 1911, in an old building on the southeast corner of Sunset Boulevard and Gower Street. Movie studios began to crop up all over Hollywood after Christie's appearance, including ones for Cecil B. DeMille in 1913, the Charlie Chaplin Studio in 1917, and many others."–U-S-History.com
When you tell me that online behemoths Amazon and Netflix might actually be changing the entire mechanism of Studio dominance, yeah, that gets my attention. Please check this article out written by Stephen Galloway for Hollywood Reporter on the changing landscape of movie distribution and exhibition. The full article here. Sample here:
"…The thought of planning for the next Oscars in mid-July was as depressing to me as it must have been to them. But I sat as they unveiled a slate of movies including Woody Allen's Café Society, the Kate Winslet-starrer The Dressmaker and the Matt Damon-produced Manchester By the Sea.
These were all solid films (and may even include a few genuine contenders), but what struck me more than their quality was their quantity. There were 15 movies in the package and none of them came from the usual suspects — Fox Searchlight, Focus Features, etc.
All were being released by one company: Amazon.
Amazon's entry in the film business is still relatively small-scale. None of the pictures it has backed (all so far are acquisitions, and all are being released theatrically through various partners) is particularly expensive or likely to be a blockbuster. But the company is just dipping its toes in an industry it knows little about. It has the personnel, the deep pockets and the sheer chutzpah to make its investment much, much bigger. And it will."