Yes it's time to hearken back to the vast wasteland of the internet once again for– Best Screenwriting Links! This is another mix of what's out there and don't worry, I've done the ground work in cutting out all the shyte that people want you to buy into as valuable advice. A dangerous and time consuming mission, Good Reader! Today we're getting TVcentric, so let's get on with it…
When I'm not depressing everyone by quoting the stats on how many submitted for registration last year vs the number of spec sold, I like to balance it out by talking about Tiny Furniture, made for 27K. This is the micro-feature that put Lena Dunham on the map. Did well in fests, got the attention of HBO, next step was Girls and rest, as they always say, is history. Check out Tiny Furniture if you missed it. Here's the Girls Pilot, for the wannabe TV writers working out there. You see, it can happen.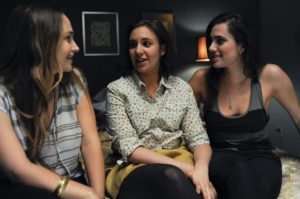 5 STORY TIPS FROM BETTER CALL SAUL
Stay on the TV bend, here are five translatable tips for your own writing from John Bucher for LA Screenwriter. One of them follow…
"4. SHOW STRENGTH IN WEAKNESS
In life, many times our greatest strength is also our greatest weakness. Someone who is extremely generous might also struggle with keeping healthy boundaries. Someone who is excellent at managing money might also become greedy and miserly. Someone who is funny might never be able to take things seriously. Our characters should have these same realistic battles. Jimmy McGill is wonderful at talking his way out of situations. Unfortunately, this means he often does not avoid situations that he should. He also thinks extremely well on his feet. This is, of course, what makes him a great con man.
One useful trope in storytelling is to give your character a choice between two very compelling or less-than-compelling options. Over time, Jimmy is being forced to choose between flying straight and the life of shortcuts that he has such talent for. Both choices have their advantages, but both have their pitfalls. If Jimmy plays life straight up, he quickly becomes bored, and his life seems to lack meaning and direction. If he chooses to act on his love of cons, he occasionally hurts himself or, even worse, others he loves. His greatest strengths are also his weaknesses."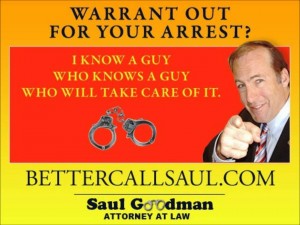 –Speaking of Pilots, here were 10 TV Series filmed in Chicago this year. Nice job, Chi!
–Here's an invaluable resource with tons of TV Bibles and pilots from shows you'll actually know.
–One of those links, the original Bible for the one of the great HBO series ever, The Wire, is here.
–OK, one more, yeah, here's the damn pilot for The Sopranos. Hell yeah!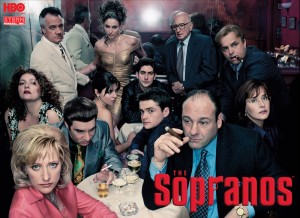 THE WALKING DEAD– CRISIS-LEVEL ISSUES
Phenomenal backstage look into The Walking Dead with this Frank Darabont interview for Hollywood Reporter.
"In the deposition, he is particularly harsh on AMC executives.
"When they did rarely show up on the [Georgia-based] set, [they] would … drive in from the airport in their air conditioned car, race into the air conditioned tent we had there so the actors could have a break and not pass out from the heat, poke their heads out on occasion, and half an hour later jump back in their car and fly back to their air conditioned office in New York. I had a tremendous lack of respect for them."
Darabont thinks the AMC executives should have "put on some combat boots" to see the cast and crew working in 110-degree heat and "pick[ing" ticks off their groin and their ankles at night."
The problems escalated, according to Darabont, who said he was managing "crisis-level problems arising on the first episode of the second season."
The footage turned in by the director for that episode wasn't up to snuff, he says, so he told the executives that he would have to step away from the writers' room, where they were attempting to develop the latter episodes of the second season of Walking Dead in order to shoot additional footage and put focus in the editing room."