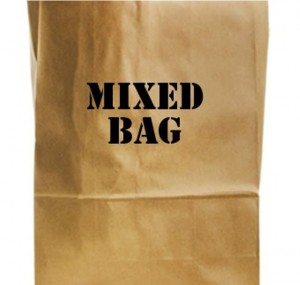 THE SAD ECONOMICS OF INTERNET FAME
Thanks to Gaby Dunn and Fusion.net for this enlightening article of how being famous on YouTube doesn't always lead to big bucks.
"It was all so painfully awkward. That night, Brittany Ashley, a lesbian stoner in red lipstick, was at Eveleigh, a popular farm-to-table spot in West Hollywood. The restaurant was hosting Buzzfeed's Golden Globes party. For the past two years, Ashley has been one of the most visible actresses on the company's four YouTube channels, which altogether have about 17 million subscribers. She stars in bawdy videos with titles like "How To Win The Breakup" or "Masturbation: Guys Vs. Girls," many of which rack up millions of views.
The awkward part was that Ashley wasn't there to celebrate with Buzzfeed. She was there to serve them. Not realizing that her handful of weekly waitressing shifts at Eveleigh paid most of her bills, a coworker from the video production site asked Ashley if her serving tray was "a bit." It was not.
The question sent Ashley into a depressive spiral. Hers just wasn't the breezy, glamorous life people expected from her. Customers had approached her at work before, starstruck but confused. Why would someone with 90,000 Instagram followers be serving brunch?"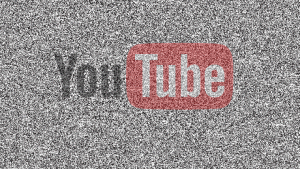 1 BILLION VIEWERS = NO PROFIT?
In case you didn't believe the first article, here's another very detailed article by the Wall Street Journal detail how YouTube– even with the ENDLESS 15-second commercials before EVERY video– is still not terribly profitable. How the hell can that be? Check it out:
"Google Inc. nurtured YouTube into a cultural phenomenon, attracting more than one billion users each month. Still, YouTube hasn't become a profitable business.
The online-video unit posted revenue of about $4 billion in 2014, up from $3 billion a year earlier, according to two people familiar with its financials, as advertiser-friendly moves enticed some big brands to spend more. But while YouTube accounted for about 6% of Google's overall sales last year, it didn't contribute to earnings. After paying for content, and the equipment to deliver speedy videos, YouTube's bottom line is "roughly break-even," according to a person with knowledge of the figure.
By comparison, Facebook Inc. generated more than $12 billion in revenue, and nearly $3 billion in profit, from its 1.3 billion users last year."

–For you Save The Cat aficionados, the beat sheet for Independence Day, right here…
–And Save The Cat on setups and payoffs, here…
–Great one from the Chris Jones blog on who will finance your film and why, right here…
–15 top podcats for 2016, go here…
–I was on Dave Bullis' podcast one week, and recommend it. Try this…
–Also recommended, 3rd & Fairfax, The Broken Projector, and Chicks Who Script.
–Very strong resource for web series, here…
–Lastly, what makes a great filmmaker, from Christine Vachon, a producer who knows, here…
WHY EVERYONE SHOULD WORK IN HOLLYWOOD
Thanks to Arestia Rosenberg for this personal and honest story, her backstage look at Hollywood published in the Daily Beast. Love this passage on not fucking up her earliest gigs in L.A. Who doesn't know this feeling?
"You have to constantly make decisions and quickly and not fuck up. Should I interrupt Boss in their current meeting that they told me not to interrupt them for, but if I don't, they'll lose out on this script? High Profile Celebrity is scheduled for a dinner with Boss and when you confirmed the reservation the restaurant didn't have it and now what? Should I tell Boss they have some personal messages on the answering machine when there's a very graphic one a friend sent and if I tell them, we'll both know I heard it, but if I don't will they not get it? Every day. Constantly. Exhaustively. There are choices to be made, some important, some not so much, except in Hollywood, it's all important. Because when you fuck up in Hollywood, it makes your life so much more miserable than any other industry because there's no room for mistakes. They are unforgivable.
The irony: The only way to learn how not to fuck up IS to fuck up. But you also make other decisions a lot faster — about yourself. While your peers dawdle for months or years figuring out what they're good at or what they love, the pressure cooker of Hollywood speeds up that process for you. Because you're constantly fucking up, you figure out quickly how to not fuck up."