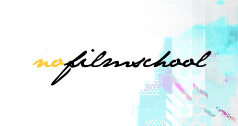 I say it every year, THE best single blog for film-makers and screenwriters is nofilmschool.
Only ones in the same ballpark are John August, Indiewire, Script Magazine and Go Into The Story. Do yourself a favor and check them out. Funny name considering the free education they provide. I could spend a full week on that site (and probably have). Here's a sampler of some of recent articles and links they published that you might want to know about.
20 LIFE-SAVING TIPS ON INDIE FILMMAKING
From Dan Mirvish, co-founder of Slamdance, comes this funny and excellent article giving some tips for making your own low-budget Indie. Plenty on the business side which is essential. Great, unconventional list…
"1. Always prepare a Chain of Title agreement
Use the WGA's free collaboration agreement on their website. You don't even have to be a member of the WGA.
Even if you don't have a contentious relationship with your co-writer, at some point you might. (Think of the Stairway to Heaven lawsuit: your co-writer might die in 30 years and her kids might sue you.)
But more practically, you'll need a proper Chain of Title if you ever hope to sell the film, since all distributors require Errors and Omissions (E&O) insurance, and all E&O insurance requires a proper Chain of Title.
11. Find the goat
Find the most annoying person on your crew…and don't fire that person. You want the crew to hate/cringe/eye-roll them rather than you.
15. Arrive early, bring donuts, and wear tape
On an indie shoot, be sure to be the first one on set in the morning and last to leave. From time to time, bring donuts (or more efficiently, donut holes) even before craft service gets set up. Wear a role of tape on your belt to say to the crew that you're willing to work with them, not above them. (Even if you never use it.)"
Who doesn't need free money? Check out this can't miss list.
"I need money, you need money, we all need money for our films. Below find all the cash that autumn has to offer. As usual, for scriptwriters, contests reign supreme; documentary is abound with funds for socially relevant stories; and narrative film funds lean heavily on pitches and labs (If you're a narrative filmmaker, don't forget to follow this up with our breakdown of where to shoot for the best tax incentives to boot!)
The following grants, labs, and pitch opportunities are organized by deadline from September through early December, and by category for documentaries, narratives and screenwriting. If you're looking for a head-start on a different granting season, we also have our most recent spring grants here, summer grants here, and winter grants here."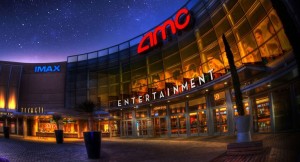 AMC DISTRIBUTION DOMINATION
What the giant chain's domination can mean for the future of theatrical distribution, right here:
"The biggest box office in the world?
AMC is a subsidiary of Wanda Cinema Line, a Chinese-based theatrical titan. So why did the deal go through AMC and not Wanda? First of all, in the same way that the British pound crashed because of Brexit, the Chinese Renminbi is down nearly 10%. By using US dollars instead of Renminbi, the price went down drastically in Wanda and AMC's favor.
This acquisition is unprecedented in modern theatrical distribution. 
Second, theatrical distribution of motion pictures hit a new record last year when the Hollywood global box office hit $38 billion dollars. While Odeon and UCI don't have theaters in growing markets in Eastern Europe, they do in the UK, Ireland, Spain, Italy, and Austria. With the currency break, AMC will see a huge profit. Aron told investors that the company has picked out 50 Odeon and UCI theaters which are "ripe for an AMC-style overhaul." (AMC has been a proponent of a "luxury" model of film viewing.)"
A CRASH-COURSE IN MICRO-BUDGET FILMMAKING
Title says it all. Article is here. Sample here…
"Create a dynamic opening scene: Reinforcing the idea that "anything can happen" in your micro-budget movie has a lot to do with how you open your film. When the film calls for it, I like to try to show an audience right away that nothing is safe and anything can happen. This is part of a strong defense against a world that "scrubs" through movies.
Explore: If you're going into your film with all the answers or with an agenda to promulgate, then you've already beaten yourself.
Learn to turn disadvantages into advantages: Making movies attracts so many difficulties that it quickly becomes all about problem-solving. It's important to not dwell on problems and focus on solutions."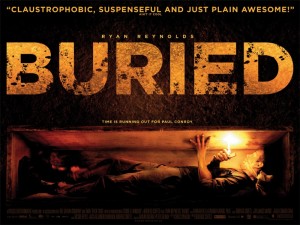 WRITING THE HORROR AND THRILLER SCRIPT
From the writers of two of my favorites, Buried and Silence Of The Lambs, pick up some tricks on writing for the horror and thriller genres. Article is here. Sample here:
"The best films from the horror and thriller canon manage to weave together the rules and intricacies of both genres into one suspenseful, terrifying experience. More than anything, this blending of genre provides filmmakers with the opportunity for playful experimentation. Plausibility takes a back seat to the pursuit of messing with audience expectations.
As we learned from the Horror and Suspense Screenwriters Panel at the WGAE Lower East Side Film Festival last week, however, the most important part of a successful part of a horror/thriller may be the humanity of its characters.
Those that imparted this wisdom are certainly names to be trusted. The panel was chock-full of generation-spanning masters of the genre, from Ted Tally (The Silence of the Lambs) to Jeremy Saulnier (Blue Ruin and Green Room) to Ingrid Jungermann (whose film Women Who Kill marked the invention of "lesbian horror") to Chris Sparling (the man responsible for putting Ryan Reynolds in a box…"