As 2016 winds down, I'd like to dedicate this post to recent trends in the business of TV, screenwriting, web series, changing trends, etc. Here are some of the best articles I've read on the subject during the course of 2016.  With apologies to all my Columbia College students, this is dedicated to your ongoing edification in the screenwriting trade without incurring film school tuition debt! I mean….screw that. Vamos!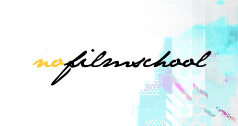 From the ever-great nofilmschool comes this article about Amazon Video Direct, a new video service that allows anyone to download content and get paid directly per hour. Nofilmschool (writer V Renee) considers if this is game-changer for content-creators in how they bring their product to market:
"If you have spent any time researching what Amazon Video Direct is all about, you've most likely seen it touted as a direct competitor to YouTube, in that it allows anyone to upload their own content, whether it's feature films, shorts, web series, or music videos, and lets them decide whether or not to make viewing that content free.
However, what's different about Amazon Video Direct is that it gives users four options on how to earn royalties from their work. According to Amazon, this is how that breaks down:
Buy or rent: Content providers can allow viewers to buy or rent their work and receive 50% of net revenue.
Included with Amazon Prime: Providers can make their content available on Amazon Prime and earn $0.15 for every hour their content is streamed.
Free with ads: Providers can make their content free with ads and receive 55% of net advertising revenue.
Add-on subscriptions: Providers can make their content available only to those with add-on subscriptions and receive 50% of net monthly revenue.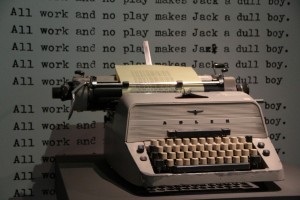 HOW MUCH DO SCREENWRITERS REALLY MAKE?
Thanks to ScreenCraft for this article on the realities of what a writer who ISN'T Shane Black or Max Landis can't expect to make when selling a script. Printed toward the end of 2015, it uses the WGAA 2014 chart, but still very informative.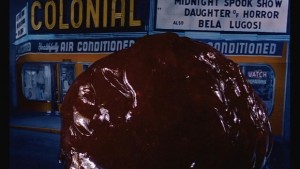 In case you needed visual confirmation of the edgy originality of what Hollywood has planned for you in the coming months, here's an article that gives you 109 projects in the works for rebooting and/or remaking. Oh boy! Who needs gritty, honest, and challenging movies of the 70's when we've got a remake of The Blob slated for possible 2017 release!
WHAT INDIE FILMS BREAK OUT
Loved the analysis of this article from American Film Market website, written by Stephen Follows and Bruce Nash, on common traits of breakout indie hits. Definitely an eye opener. Here's a sample:
"Model Four: Very High Quality Dramas
At the other end of the spectrum, at least in the eyes of professional film reviewers, come very high quality dramas. Almost half of these films were American productions, with the rest coming from a wide variety of countries including Germany, Argentina, Mexico, the UK, France and Poland.
 Most Profitable US Dramas: Half Nelson, Waitress, Blue Valentine, Fruitvale Station.
Most Profitable Foreign Dramas: The Lives of Others, The Motorcycle Diaries, Amores Perros, Sin Nombre.
MPAA Rating: The vast majority are R-rated, with just a third being rated PG-13.
Running Time: A wide range, from 81 minutes up to 154 minutes long.
Critical Reviews: Extremely high, with an average Metascore of 81 out of 100.
Audience Reviews: Similarly high, with an average IMDb rating of 7.5 out of 10.
Type of Release: Small release, with all but four playing to fewer than 300 theatres.
Income Streams: 67% from home video, 27% from theatrical and 6% from other sources.
Income Location: 66% of income for US dramas came from the US and Canada, whereas the reverse was true with non-US dramas, with 64% of income coming from international sources.
The lowest rated film in this category received a Metascore of 68 out of 100, which was higher than all of the films within the Horror breakout success category.
A common thread among these films is awards attention. While they might not be big enough to win a lot of main-category Oscars, these are the films that have picked up a bunch of Independent Spirit Awards, Best Foreign Language Film at the Academy Awards, and got some screenwriting and/or acting Oscar nominations.""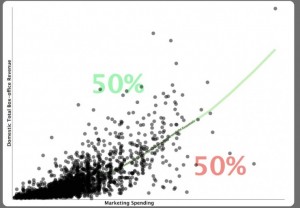 ALGORITHMS AND HOW THEY PREDICT MOVIE BOX OFFICE SUCCESS
This one is for the number crunchers. We often hear about the Netflix algorithm that has predicted with good success Netflix original content like House Of Cards. But what's inside that algorithm and is it always successful? Here we have the amazing case brought to us by nofilmschool and Jack Zhang about how an algorithm that promised to save Hollywood actually destroyed Relativity Media. Fascinating read! Here's a small sample:
"Is there no way to use algorithms to make better decisions in the film industry?
We can still use math and technology to help us make much more informed decisions in filmmaking. All models are wrong, but some are useful, and that is the logic behind Greenlight Essentials' software: to be useful. We do not make any assumptions to build models or simulate risks; rather, we only use real-world real data points to draw real conclusions.
For example, we can use the software to produce highly bankable cast suggestions based on genre and plot. For instance, if we look at the Romance genre and only focus on films that have outperformed the benchmark, we can see that Anne Hathaway and other names on the list are very bankable actors in the romance genre (almost the same score as Pixar!). We can also look at the graph and see the amount of risk (variation)…"