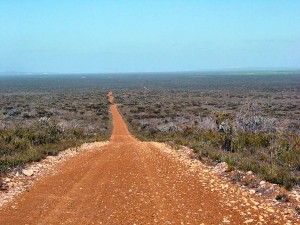 Good Reader, I have just returned from the proverbial Australian Outback, hitting the long, hard road(see above) to bring you the best of the Internet, screenwriting edition, V9. While I have a twinge of guilt about not writing new stuff every week, I'm actually spending about 5X the time to find these kernels of knowledge amidst the BS.
And so, without further ado, vamos!
DOUG RICHARDSON: READ ME AND WEEP
Loved this guy's stuff since I was introduced to him via Script Magazine. If you check out this amazing post you'll find an Odyssey in the screenwriting biz told with black humor and bite. The guy wrote Die Hard 2 and four other big-budget movies so his take-no-prisoners attitude toward Hollywood resonates. Here's a piece of this tale:
"I hate the word 'piss.' Can you lose it?"
Three hours and one hundred and twenty pages of similar earth-shattering notes, we finally finished the session.
I could go on and tell you a detailed version of another time when a studio chieftain, after pillorying me for hours with nonsensical script notes, told me along with a veteran producer that if we secured Tom Cruise for the lead we could forget every lousy suggestion. But I think you get the point: that he, too, among many others, is my audience.
And before you think I'm cranking up my WGA volume to a writers' mega-whine, you can shove that thought back where it came from. Because as a screenwriter, that's the job. And sometimes it means writing for putzes like Milton and Big Daddy.
I write movies. Which are, for lack of a better description, artful schematics. Blueprints for others to eventually interpret or invest into a motion picture. That means, as a writer, my audience is primarily agents and managers and producers and directors and executives. They are my peeps—the consumers of my created product. Though some may find it a pleasure reading mine or another word jockey's screenplays, none of my target audience can say they are pleasure readers. At least not in regard to that never-ending stack of scripts in their constant queue."

HOW DOES A BOOK GET OPTIONED AND MADE INTO A MOVIE?
I get a lot of questions about options of adapted material. This is a terrific short explanation of the process written by Priyanka Mattoo for Splitsider.com. Her bio informs us that she was a former comedy agent at UTA and WME. You can tell. She knows her stuff. Here's a taste:
"Option fees are small. Unless you're dealing with a competitive studio situation, we are talking a range of $500-5000, to a high end of $10,000 (although there are outliers in competitive situations). That is your money for a year. The "real" money is in the purchase price, which you get paid if the movie actually gets made — say this is around 2% of the movie's budget, with a cap. So for an indie that has a $5 million budget, that's $50k. for a studio movie in the $20 million range that can be upward of $400k, but is likely capped. TV deals are structured for pilots and then episodes, if a series is ordered (big if). This is a long-winded way to say — count on an option not to bring you money, but to build your reputation, and to get more of your work optioned. Movies can take a year in development but could easily take 6-10 years, or just evaporate when your director is offered the next Marvel movie. Cautious and mildly distracted optimism is the best approach when your work has been optioned."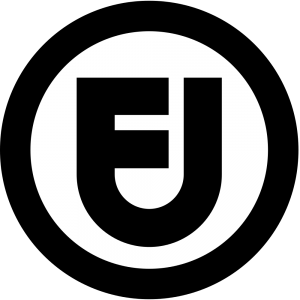 TRUTHS AND MYTHS ABOUT MUSIC LICENSING
I also gets many questions about music licensing and what falls into the category of "fair use". While you can find a down-and-dirty definition at Wikipedia, I kinda like this article from the great website nofilmschool.com. They interview the CEO of Songfreedom, Matt Thompson, and separate useful information from the misinformation floating around online. Here's a taste from it:
NFS: So a song being used in a video couldn't be considered personal or fair use?
MT: That's not entirely true, but almost always true within the professional film community. Personal use is really something that exists for listening to music in your home, car, or on headphones. There's no part of your iTunes download that gives you the rights to put that song in a video. You'd need something called a sync license for that, unless something is truly "fair use".
NFS: Can you give an example of something that would be fair use?
MT: First of all, I should be clear that even though there is a great deal of overlap from territory to territory, I'm talking about U.S. copyright law here. While there are certain criteria for which something could qualify as fair use (Columbia University actually put together a pretty good checklist.), one of my favorite examples is truly incidental use.
An example of that would be if you had your camera outside filming your kid riding a bike for the first time. Everyone is cheering and excited and not really paying attention to anything else (rightfully so). But 3 blocks over there is a parade with a marching band going by and they are playing a Top 40 song. While you, of course, didn't get written consent from the marching band to record their performance and certainly don't have consent from the artist or any of the other writers or their representative publishers on that particular song; you truly didn't intend to capture the music and it really has nothing to do with what you're capturing in the video."
Speaking of adapting books for Hollywood, many thanks to John Robert Marlow for this interview with Terry Rossio as part of his book. 
If you've been living under a rock, Rossio has written a thing or two of note. From the bio on the site:  "TERRY ROSSIO is probably the highest-paid screenwriter in the history of the medium. He prefers to write with a partner, which is almost invariably Ted Elliott. Together, they've written the screenplay and/or story for films such as: Aladdin; Godzilla; The Lone Ranger, Shrek; the Pirates of the Caribbean, Zorro, and National Treasure movies; and far too many others to mention here. Terry also co-wrote (with Bill Marsilii) the record-breaking Deja Vu spec script—which sold for $5 million–and Lightspeed, which sold for $3.5 million. Terry is also a producer. (Read Terry's official bio here.) "
Any writer who has a Disney Theme Park ride based on his script and sold TWO other scripts for over $3 million each is someone to whom I will listen. This is a long interview going into tons of useful advice. Check out the article here.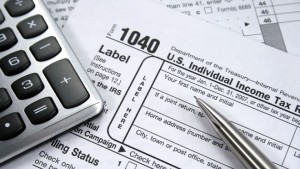 SCREENWRITING FROM IOWA: INVESTING IN SCREENWRITING
Never say I didn't try to make you money here at Script Gods! In this case, it's Scott W. Smith from the great website Screenwriting From Iowa doing the heavy lifting, writing this great post about — yes!– tax exemptions for screenwriters. I know it's 6+ years old but I'm guessing the tax laws haven't changed that much. I'm bringing Scott's list into my April tax meeting. Thanks, Scott! Here's a piece of it:
"So your deductions for the year should include all equipment and hard costs related  to marketing your screenplays. This may include (again check with your accountant):
Computer & software
Printers
Scanners
FAX
Desk/Chair
Lamp
Percentage of office space used if working out of home
Percentage of phone (cell and/or land line) and utilities
Printing, postage, envelopes
Writing workshops, seminars, books, magazines & CDs
Mileage and other car expenses
Travel (Air, Hotel, car rental & part of food)
Headshot
Organizations
Business cards & thank you notes
Research
Movies
Website and other marketing materials
And the list goes on…"