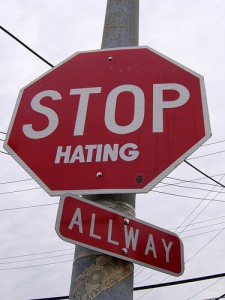 Good Reader, another week, another confessional…
If there's one thing I've mastered over the years– being Southern Italian and Type A– it's "hating" well. Hating artfully.
To quote The Sound Of Music, here are a few of my least favorite screenwriting things– circa my article this week in Script Magazine.
The only thing I hate more than parentheticals, misused adverbs & adjectives, etc…is debating it. The older I get the more these online format discussions seem like the Bernie vs. Hillary stuff breaking out all over my Facebook page. Just…freaking…pointless.
If you write The Social Network, sure, you can jam in as many parentheticals as you like. You can make it 162 pages too, as Aaron Sorkin did. Nobody will be questioning the number of adverbs you used or didn't use.
Story trumps format. That's the point of this article. Check it out here.