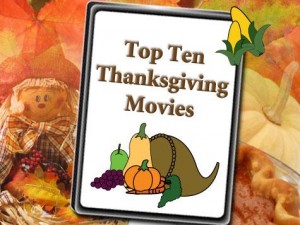 "Thanksgiving dinners take eighteen hours to prepare. They are consumed in twelve minutes. Half-times take twelve minutes. This is not coincidence." -Erma Bombeck
This is my Top 10 Thanksgiving movie list circa 2017. Also 2014, 2013 and 2012. This list is old as hell, and for good reason. Classic movies are timeless…
It's Thanksgiving week, and as with many holiday scenarios, my own Thanksgiving will be spent with family and friends.
In my case, actually, ex-family. I spend the holidays with my brother's ex-wife's family.
Huh?
Being as I live in Chicago, it's been convenient through the years to head up to Wisconsin for Thanksgiving. Quick 90-minute car ride, nice scenery. Those folks always liked me more than my brother, even when he was still married to their daughter.
If you've missed one of these, maybe while you're recovering from the tryptophan high of dark meat, mashed potatoes, yams with marshmallows, cranberry sauce and all the rest of it, you can catch one of these….
HONORABLE MENTION: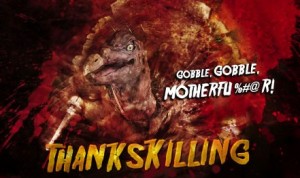 "A demonic turkey is unleashed…and he's one fowl-mouthed bastard! Five college kids: a jock, a good girl, an overweight red-neck, a slut, and a nerd head home for Thanksgiving break, each thankful for the chance of holiday hookups. But when their car suddenly overheats, they trespass into the woods for a night of drinking and bonfire debauchery. Little do they know, these are the same woods where an ancient turkey was necromanced 386 years ago by an Indian curse after the very first Thanksgiving. Now, The Killer Turkey is awakened and ready for revenge on the first white men he comes in contact with!"
Now THAT'S a concept! Tha-tha-that's entertainment!
As good as it got for Pauly Shore, the family Thanksgiving dinner is proceeded with the immortal words, "Let's munch some grindage!"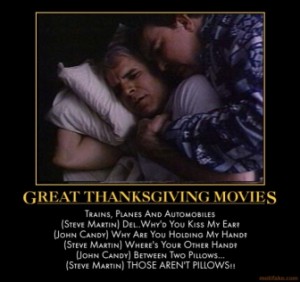 9: PLANES, TRAINS AND AUTOMOBILES
John Hughes is for the ages. John Candy, also gone. They are missed. I've seen this and Weird Science about 20 times. An advertising executive who just wants to fly home to spend Thanksgiving with his family is stuck with a loud but lovable salesman during an unbelievable succession of blizzards, transfers, strikes, and delays. The Citizen Kane of Thanksgiving movies.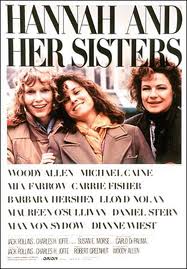 8: HANNAH AND HER SISTERS
Woody Allen's 1986 drama about three sisters. The film's set piece is Thanksgiving, where Hannah's (Mia Farrow) clan gathers together in a tremendous Central Park West apartment for the holiday celebration. Hearts are broken and mended, everybody talks way too much, a typical Woody Allen drama, but one of this best.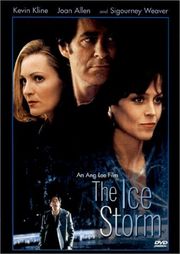 NOT a popcorn movie. Totally depressing, actually. But with a couple scenes that can match any movie. I'm talking about the swinging 70's key party, and the tragic climax coming down on Thanksgiving Day. Starring Kevin Kline, Joan Allen, Sigourney Weaver, and young rising stars Tobey Maguire, Elijah Wood and Christina Ricci.
6: A CHARLIE BROWN THANKSGIVING
It's the holidays, it's Charlie Brown, what more do you need to know?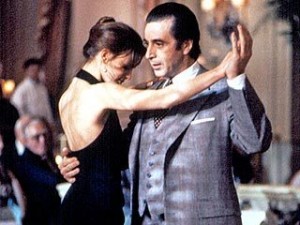 Hoping to earn extra money over the Thanksgiving break, an innocent and reserved scholarship student at an exclusive prep school agrees to look after a blind, retired Lieutenant Colonel, who takes him off for a wild weekend in New York City. Has the famous Pacino dance scene at the end.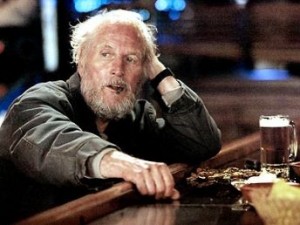 Maybe my favorite Paul Newman flick in his later years. Earned him an Oscar nomination. His character is an old codger who takes no shit from anyone. Set in and around Thanksgiving.
Parker Posey won a Special Recognition award at the 1997 Sundance Film Festival for her out-of-control eccentric performance as Jackie-O. Truly warped in her pill-box hats, flying into a rage when her incestuous relationship is challenged as her older brother (Josh Hamilton) brings home a girlfriend (Tori Spelling) for Thanksgiving.
Terrence Malick takes his time unfolding this new take on the Pocahontas story. Some people don't have the patience for Malick. I'm not one of them. This is pure poetry.
Can cute, edgy Katie Holmes really cook a turkey? The ex-Mrs. Tom Cruise plays the black sheep of her family, working to prepare a Thanksgiving dinner for the clan in her tiny apartment with a broken stove. How can Mrs. Tom Cruise be the star of my favorite Thanksgiving movie? I don't know, but she is. This movie packed a punch when I first saw it almost a decade ago, and still does. Check it out if you haven't yet.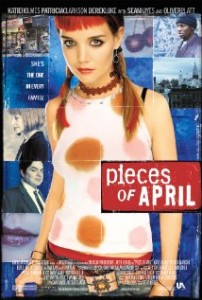 "As we express our gratitude, we must never forget that the highest appreciation is not to utter words, but to live by them."-John Fitzgerald Kennedy