Good Reader, just when I thought I was done with the screenwriting links–they pull me back in! I can't help it that there's so much good shit on the web. I've compiled some of it for you below. So what do you have for us today, Uncle Pauly?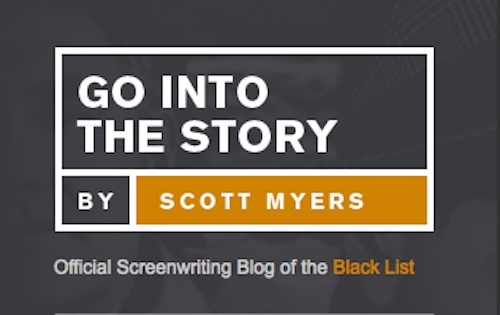 I've talked about Scott Myers and GO INTO THE STORY before and I'll have a full post on his site shortly. Flat out top 5 screenwriting resource. You can learn from so many of his posts. Being the screenwriting nerd I am, I recently spent two full days right here, and it's all free. Even looking at a routine post, like this one on unfilmables, is worthwhile. From this article: "Look, it's up to you. There is the world of whoever it is that is spreading this nonsense you can't write something that is unfilmable in scene description, or there is the real world of screenwriting with actual screenwriters and actual movie projects where scripts include unfilmables all the time. Yes, you have to be judicious, you are not writing a novel and you have to be aware of that. But your number one priority is to your story. And if that silent character in your story, its Narrative Voice, pipes up with a line like, "Making copies sure is dull," then you have not only the freedom, but the responsibility to write that scene description. Because at the end of the day, your job is to tell the story in the most entertaining way possible. Period!"
I hear that, Good Reader–what, Peditto linked an actual screenwriting topic?! Amazing!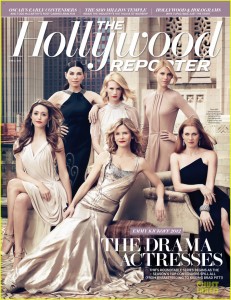 If you're going all-in on the L.A. route, have you brainstormed some ideas for pilots? The New Golden Age shows no signs of slowing. Look at David Lynch doing a Twin Peaks remake for Showtime. Look at the dozens of original scripted shows coming from online sources like Amazon Prime, which just won two Golden Globes for Transparent, and made history in the process, Transparent also became the first online series to ever win a best series award, comedy or drama, at the annual awards show.
Or look at this article from Hollywood Reporter that talks about a TV Brain Drain. "The doors are open, but where are the pitches? That's the question asked in TV studio and network halls in recent weeks as executives grapple with an increasingly crowded landscape. Side effects of the boom in scripted programs — cable alone aired 144 original series in 2013, up from 29 a decade earlier — are a smaller pool of available writers and a schedule that no longer fits with the broadcast networks' traditional pitch season of July 4 to Labor Day.
'It's a great time to be representing talent because there are multiple suitors for a TV writer,' says ABC Studios executive vp Patrick Moran. "But for us who, come July, start calling agents saying, 'We'd love to be in business with some of your clients,' and finding out that most of them are busy, it definitely puts more pressure on us."
Hollywood fluff? Same two dozen writers getting the work? Hundreds of writers working as baristas and parking valets not exactly being called into meetings? Sure, but tell me, why is it virtually every consultancy I do is a feature film? Where aren't you writing a pilot? Have you considered it?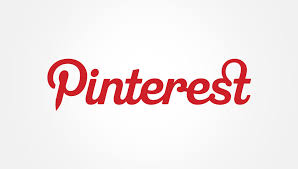 I don't know Jenni Fischer. Is she a writer, a painter, a poet? No idea. But Jenni, you put together a couple must see Pinterest pages, so thank you! Just wanted to turn the Script Gods populace on to a couple of these–so this is my linking to Jenni's links, riiiiight? Total Pinterest neophyte but look at her Pinterest pages on Film Distribution, or Crowdfunding, or Screenwriting. Worthwhile indeed.

  Why listen to the babbling of a snow-bound Chicago micro-budget screenwriter about how broken Hollywood is? Far better would be to the people driving the Bentleys in L.A. sunshine right now as I type this in frigid Chicago. This goes back to my building-a-house analogy. You can't go wrong checking in with those actually making Studio and Indie films–not talking about it (like Professor Pauly endlessly seems to do). This is a recent stellar Variety article interview Hollywood power players–on the level of the CBS corporate president Leslie Moonves, to Disney Studios Chairman Alan Horn, to the Entertainment Chairmen of Fox and Warner Brothers. The state of the state, in a single article.
"Talk to any top executive or producer in the movie, television and digital businesses today and they will tell you that the challenges they face are more severe and confounding than ever. Industryites are grappling with profound concerns that cut to the heart of the traditional models to which Hollywood has adhered for decades.
Variety feels it best that our readers hear what's on the minds of the media business's best and brightest in their own words. We've put the phrase "Broken Hollywood" on our cover to reflect the candor with which the 22 luminaries we interviewed spoke. They weren't shy about addressing the industry's most pressing problems, which run the gamut from a declining movie audience — particularly among the vital younger demographic — and falling ratings in broadcast and cable TV, to an unacceptable lack of diversity in the creative ranks and executive suites, and inadequate audience measurement across platforms."