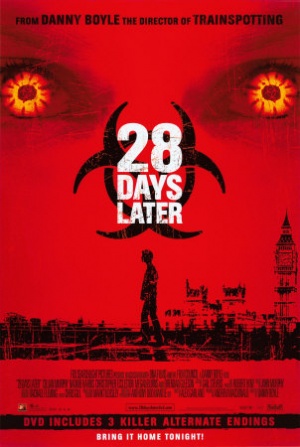 Give white space. Go vertical. You hear that from about 10,000 websites and I guess I'm gonna be 10,001.
As a screenwriter, you don't want this  ———————————————————————>
You
want
this…….
Driving the eye down the page. Why is that an advantage? Always comes back to the reader. If you haven't written a micro-budget you'll need other people's money. That means you'll need the script to beat a reader somewhere– at the lit agency, screenwriting contest, production company. Readers have tired eyes. They want smooth, "fast" reads. Thus, going vertical helps. But what's that look like?
Here are a few pages of an unspecified draft of 28 Days Later by Rowan Joffe and Juan Carlos Fresnadillo & Jesús Olmo.
This style may or may not work for what you're doing. It will chew up page count for sure, but it flows and works with what the screenwriters wanted to accomplish in the scene. This is action/horror. Tell me this doesn't move….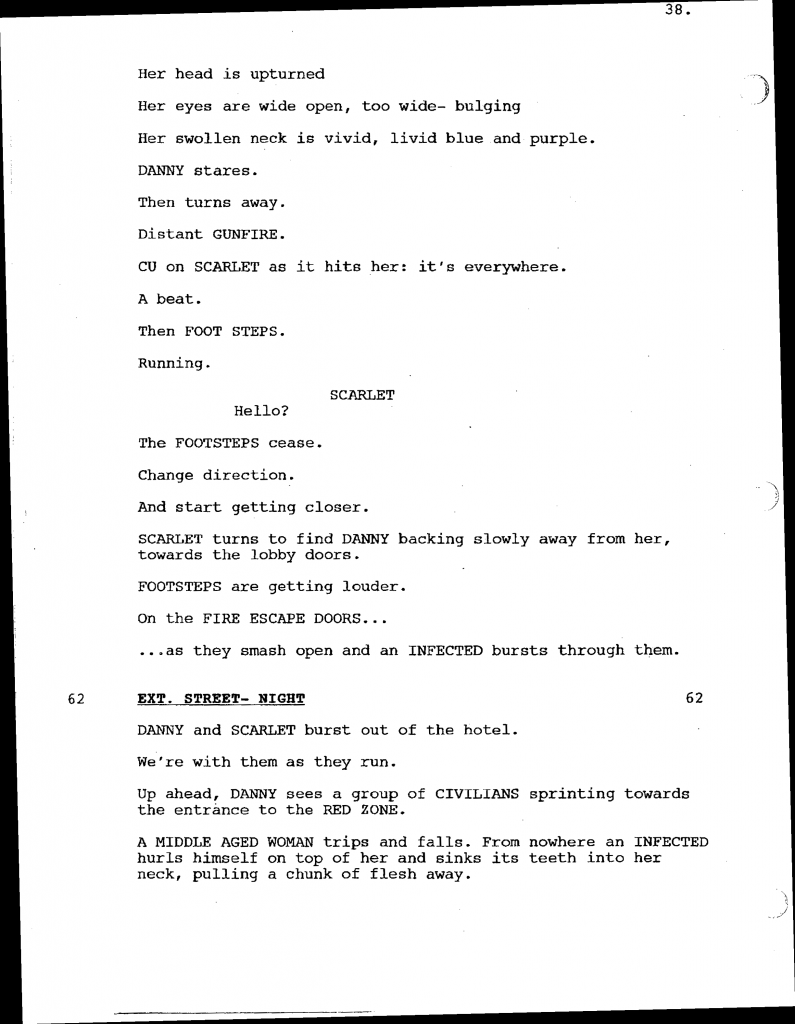 Really flows, does it not? Drive the eye down the page with those three little dots:
ON THE FIRE ESCAPE DOORS…
…as they smash open and the Infecteds burst through them.
I would recommend this style for action or horror genre. I would not recommend it for genres where, if you were giving white space on every cut, you would have a 200+ page script. But for something like 28 Days Later…it's perfectly suited to the material.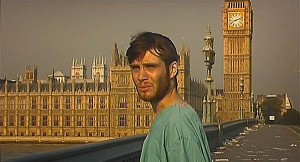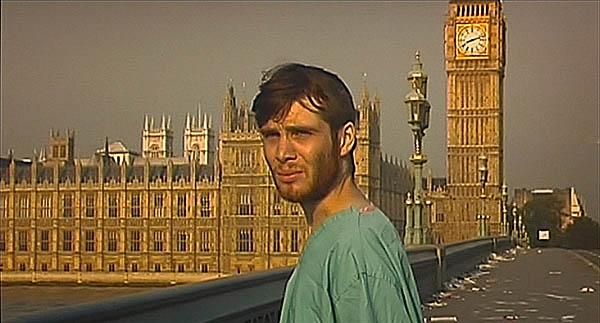 The visuals on this movie were so stark, the action lines would need to be spectacular. I recently posted about Birdman, a different genre but essentially Inarritu doing the same thing with the screenplay, creating the illusion of a single take by moving the action from dressing room to hallway to rooftop to stage without break. This is the craftsmanship of the true artist, where you don't see the cuts, even down to the script.
Study screenplays for your genre on IMSDB or Simply Scripts or Drew's Script-O-Rama. Learn from the best and
steal
well.