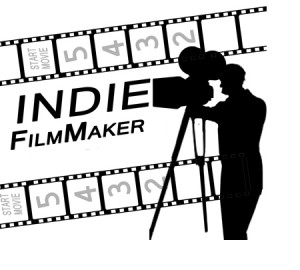 Let's continue our Screenwriting links series. Today we'll check out a recent trend you might want to consider when it comes time to writing and selling your script. We'll concentrate on Indie-budget movies. It doesn't take a Nostradamus to see, when it comes Indies– the times, they are a-changED.
DEATH OF MID-BUDGET CINEMA?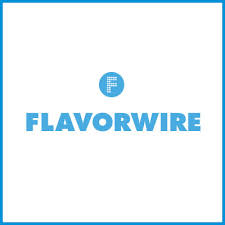 "As Mad Men's Matthew Weiner put it, "Something happened that nobody can make a movie between $500,000 and $80 million. That can't be possible." While we weren't looking, the mid-budget adult-oriented motion picture has all but disappeared. And the gifted directors behind them are in danger of disappearing as well."
When's the last new John Waters movie you saw? How about David Lynch? Or Francis Ford Coppola? Many thanks to Flavorwire for this article that puts the puzzle pieces together. It's not a pretty conclusion. Writers writing original specs, one to five million dollar-budgeted, take note: The mid-level budget Indie film is on life support.
"Steven Soderbergh saw the writing on the wall, telling an audience at the San Francisco International Film Festival, "The meetings have gotten pretty weird. There are fewer and fewer executives who are in the business because they love movies. There are fewer and fewer executives that know movies… You've got people who don't know movies and don't watch movies for pleasure deciding what movie you're going to be allowed to make." He made a well-publicized exit from feature filmmaking last year.
AMERICAN FILM MARKET: FUTURE IN DOUBT?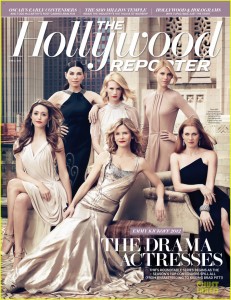 My own movie Chat was sold at American Film Market this year. While the figures are still out on how we did, based on this Hollywood Reporter article about AFM, the outlook ain't promising. Why is that?
  "A seismic shift is underway…Over the past five years, the DVD market, which used to gobble up those lower-tier titles as fast as the industry could produce them, steadily has declined. Figures from market analyst SNL Kagan show physical sell-through and rental revenue in the U.S. from DVD and Blu-ray discs fell from $18 billion in 2009 to an expected $10.6 billion this year.
 "VOD has been hailed as the indie savior, and sales have risen. SNL Kagan figures show that online revenue, including revenue from Netflix-style streaming sites, online rentals and digital sell-through via iTunes, has risen nearly $7 billion since 2009 — but for most indies, it still doesn't fill the gap left by the fall of DVD.
"There was huge hope the VOD business would make up for the lost revenue from DVD sales," says Scott James, president of Artist View Entertainment, now in its 24th year. "But to be honest, we haven't seen that happen.
AFM managing director Jonathan Wolf says that while it is true that sellers used to be able to produce a $5 million horror film and make money just in video, "Today, you could never do that."
See the connection with the article above? A changing dynamic, happening before our eyes.
SUNDANCE 2015: BY THE NUMBERS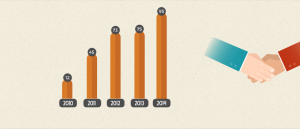 Many thanks to Adam Leipzig from Cultural Weekly.com for compiling a ton of useful information on the state of the market as demonstrated by the 2015 Sundance film fest. Loved the Infographics on dollars and distribution–everything from number of films submitted (12, 166– 2,309 features– 79 features accepted) to number of film that got distribution deals (95 in 2014), to U.S. Box Office figures, first-time filmmaker stats, down to the economic impact on the state of Utah. His conclusions at first look refreshingly optimistic:
" Congratulations Sundance filmmakers! You have a 4 in 5 chance of getting a distribution deal. That's one key finding from our data-crunching preparation for the 2015 Sundance Film Festival. As recently as 2010, getting distribution at Sundance was rare. In that year, as in years prior, only about 10 percent of the movies got deals. But then came the Great Digital Shift, with the explosion of Netflix, Hulu, Amazon Prime, iTunes and other opportunities for video on demand. We may now predict that more than 100 of the 124 feature films at Sundance this year will get some form of distribution opportunity."
But dig further, and you see the same trend as the first two articles…
"While Sundance Festival programmers make their selections based on their own artistic criteria and judgments, theoretically blind to the movie acquisition marketplace, inclusion in the festival is an initial stamp of approval for acquisitions executives. Financially, however, what does that really mean? In most cases, indie film financiers won't get their money back. Only a handful of movies will get deals topping $1 million; last year's highest sales price was a relatively modest $3.5 million. Getting distribution is easier today because of the digital explosion, but along with that has come a price implosion.
Yes, there were 95 Sundance movies that got distribution last year, but that was spread out across more than 50 distribution companies. Some you have heard of — IFC, Magnolia, Drafthouse, A24, Netflix, Lionsgate, Music Box, Roadside Attractions, The Weinstein Company, Sony Pictures Classics, Fox Searchlight, Focus — and these companies will be active again this year. But many of the companies that distributed last year's Sundance films barely appear on the radar, and most only distribute a few films a year in microscopically modest ways. As it was last year, most of the distribution deals in 2015 will be digital-only, and most will be for extremely low numbers: $25,000, $10,000, and in some cases zero — literally zero dollars, with the promise of financial participation based on sales."
Three different articles– same conclusion. Writers, take note as you sit to write that two million buck-budgeted spec script…
The gap between Micro, and Studio…is treacherous.
April 6, 2015