Good Reader, not long ago I promised to open up the archive on the KILLER screenwriting articles I saved from 2014. This being a no-bullshit zone, I admit that there might be some mendacity in calling this a non-selfish act…
I'm working on distributing our micro-budget film Chat. We're in post-production on Devolve, a web series about a stoner God starring the omniscient one himself, Chicago's very own Rich Cotovsky. Also, pounding out articles for Script Magazine. Working on an adaptation of the novel Second Amendment. Lastly, finalizing a book coming out in May through Self-Counsel Press– The DIY Filmmaker, currently available for pre-sale on Amazon.
So, absent a cloning of your humble narrator, we'll go this route. There is SO much good, free content online. I'm guessing you may have missed some of it. We'll start with BASICS. Check it out:

50 DEAD GIVEAWAYS YOU'RE AN AMATEUR WRITER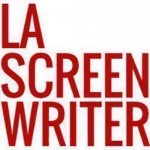 Ok yeah, I'm starting out by cheating, this was written in 2012 by Danny Manus, but it's a good starting point. Sure, some bullet-points on this reprinted list by L.A. Screenwriter put together seems self evident– the need for conflict/tension, an emotional goal, having the correct font, etc. Obviously if you're going to be a pro you're gonna want to dump that Celtx software for Final Draft. But this list is comprehensive and essential to making your script a clean, fast read. Check it out.
BASIC PROSE AND MECHANICS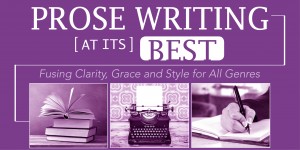 Many thanks to Craig Waddell for assembling this rock solid compilation of advice. Yeah yeah, it's SO DRY! The whining becomes a wailing and gnashing of teeth of screenwriters when it comes down to actually incorporating the Elements-Of Style-proper-Queens-fucking-English! Has there been a single Screenwriting 1 or 2 class I've taught at Columbia College that I've not given Waddell's first note about using Active Voice? And how about Rule 6 on Varying Sentence Patterns– think that might come in handy when writing those Action lines? Or Rule 7 about Choosing Words Carefully. Anyone who has ever done a consultancy with me knows I am an adverb and adjective HATER. Pick a better verb, you won't need the damn adverb. Great advice here.
ON COPYRIGHT AND REGISTERING A WORK
Recently, I posted quite a bit on the copyright process. It's essential stuff, so for those of you who missed it here is the FAQ from the Copyright Office itself at www.copyright.gov. Also, an FAQ on Copyright in general, the basics all screenwriters need to know. If you have the money it's best to do both, Copyright and register with the Writer's Guild. If you can only go with one, go with the Copyright– far better legal protections.
WHO'S WHO ON A MOVIE CREW?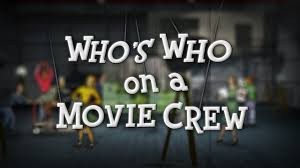 Here's a cool short video from Vimeo Video School that explains the roles of, yes, Who's Who on a Movie Crew. It does so with some pretty cool animation. For all of you who skipped paying $500 a credit hour plus accrued interested to Columbia Film and Video Department, this is a worthwhile four minutes.
In the following weeks we'll check out articles with a more advanced slant on the state of the biz. Meanwhile, never let the bastards tell you NO.
Stay warm, and don't eat, or slip, on that yellow snow!