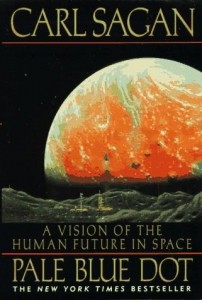 Seasons greetings, oh ye Script Gods Must Die writers! I wish upon you all seasonal goodwill, Christmas cookies, reindeer bells and snowy nights, stressless shopping and travel, Mom's lasagna and pizza fritas, jello molds and Ice Box cake, multiple viewings of Charley Brown's Christmas and A Christmas Story. And, of course, THE BREAKTHROUGH in your writing for the year 2015…
What's interesting–in the great galaxy of screenwriting information available to you, Good Reader–what's interesting is that perspective isn't often challenged. By perspective I mean stepping back and seeing the big picture. Awhile back, I tried to go there with a post on Screenwriting & Mortality. Why is it, exactly, do you write? And why screenplays?
When I punch SCREENWRITING into Google, what I get back for search numbers is "About 2,000,000 results". In those millions of results are every movie script you ever saw or read. Every consultant's website and every book written by every guru claiming they could make your writing better, claiming that employing such-and-such structural model will give you a better shot at getting into the Old School L.A. Country Club. Every subscriber website charging you for access to "industry professionals", every screenwriting contest charging $50 or more in your hopes of making it to the semi-finals and maybe bagging an agent or manager–is found here, in this search.
If I'm sounding like Carl Sagan here it's because I DID think of him. And the perspective he brought.
I mean…what the fuck…sure, fame and fortune would be great. It's beats the alternative–which is the world imposing itself on you. No no no, no matter what, Good Reader, endeavor to impose your order on the world before the world imposes itself on you.
If that strikes you as philosophical mumbo-jumbo, then I ask you, have you ever asked yourself WHY you are writing? With all the desperation that surrounds the tens of thousands of writers pumping out tens of thousands of screenplays EVERY YEAR, why are you joining their ranks? Will your contribution mean anything in the grand, cosmococcic scheme of things?
Before you start writing today, take a peek at this. It might mess with your mind, and change your POV.
And have a wonderful holiday, dammit!