Hating on Hollywood? I am not. I hope all of you make your way to L.A….on your terms. I'm talking about alternates to following the Old School approach of writing query letters in hopes of getting an agent. Or submitting to endless screenwriting contests in hopes of some Quarterfinal placement that will turn your life around. Is that all you want, a decent placement in the contests?
Look at the top screenwriting contest, Nicholl Fellowship. Look over a list of their Finalist round scripts. How many scripts have actually been made? A miniscule %. The goal in writing the script isn't a decent placement in the contests…it's to make the damn thing!
First step is to consider the budget you're writing at: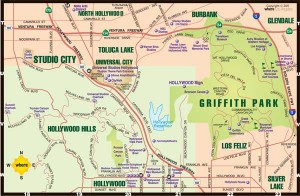 As a general thumbnail, if it's 10+ million budget it's probably a Studio movie. 1-10 million is Indy. Both of these are categorized by the endless trudging across the snowy tundra of seeking OPM–Other People's Money. You can't control the process if you're perpetually searching for, or under the thumb of, outside monied interests. There is a third option, however….
MICRO. What's Micro-Budget? I would suggest that micro-budget is whatever you can pull out of your own pocket. Be it $500 bucks or $500,000—if the budget of your movie comes 100% from you, family and friends, if it's controlled by YOU exclusively, it's micro.
How do you write a micro-budget movie? Adhere to some basics:
-Limit locations
-Limit characters
-Limit sfx & stunts
-Write for low budget genres that sell
-Write longer dialogue scenes
-Write for a realistic budget
-Write locations & resources available to you
-Beware over-reliance on post-production digital solutions
-Beware writing in weather conditions and seasonal issues(i.e. snow, rain)
-Beware casting children, animals
-Beware exterior night shots, special prop or makeup needs.
This is how you start. Conceive a movie that could be made on micro-budget. Outline it, never forgetting the common sense rules above. Write the thing, get some notes from your inner circle, and rewrite it. Make it tight as possible.
This whole time you should be doing something else, too—developing a network of people who can help make this script happen. That means networking within your film-making community. Going to events and other people's films, meeting DP's, Production Designers, Editors, and other filmmakers who are just starting out. Sure, it helps to be in L.A. to network but it's not exclusive to L.A. There are a dozen organizations here in Chicago like Chicago Filmmakers that help connect and support you in your efforts. Take classes there, network, and get educated.
Learn, too, about the mechanisms in place to help you raise money. Places like Kickstarter and IndyGoGo help thousands of grass-roots DIY efforts get off the ground. They are responsible for a $25,000 dollar campaign that my own production team ran for our current project, CHAT. More on this later…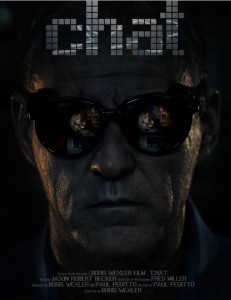 Find the budget through Kickstarter, through family and friends, or your own resources. If the script is written with Micro-Budget in mind, this is absolutely within your reach. "Story is free," as John August has instructed.
So, you've got the script, got the budget, got the crew and production schedule….
You can do this is Idaho, swear to God! You can do it in Iowa and Ohio! It's-do-able outside L.A., and here's the proof:
ALL MY FRIENDS ARE FUNERAL SINGERS
My friend Tim Rutili, a musical genius with bands like Red Red Meat and Califone, decided to make a movie to accompany one of the band's albums. He wrote the script, found a farmhouse in Indiana and shot a micro-budget for $35,000. It's a cool story about a woman who can channel ghosts. She channels so many that they pretty much take over her house. The story is how the ghosts come to leave her at last. Here's the trailer:
This movie was selected by Sundance two years ago. Even without theatrical distribution, Tim more than made his movie back on the project and was deluged with offers after his movie screened at the festival. His second script has garnered interest from the Sundance Lab before it's even completed. Tim didn't need to live in Los Angeles to make this happen! Tim has never sent out a query letter or submitted to a screenwriting contest. He did this all without an agent. I can assure you though, after the movie made Sundance, he fielded plenty of agent calls. That is what I'm talking about…on your terms!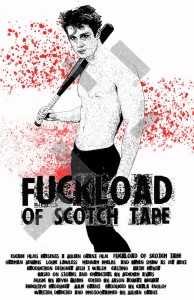 Julian Grant isn't in the vanguard of Chicago DIY film-making…he is the vanguard. Julian is tenured professor at Columbia College, with an incredible producing career in and out of Hollywood, he is pretty much a force of nature.
His film F*ckload of Scotch Tape was made for less than $10,000 and recently made the Chicago International Film Festival. It's been released in digital download and can be found on many platforms. He's already working on Sweet Leaf, the follow-up to F*uckload, and is a true minister of DIY film-making.
Made for less than $10,000 by a talented ex-student of mine, Vince Clemente, the documentary follows the bringing together of the Masters of Tetris for the first-ever Tetris Championship to crown the best player in the world. It's a wonderful documentary in the vein of KING OF KONG.
Vince has released the movie on Itunes, Xbox, PlayStation 3, Vudu, etc.  You can buy the Dvd readily now through their site and through many other ways–  Amazon, Best Buy.  They have multiple distributors for Digital, DVD, and Foreign.  They've got a DVD release and have run in theaters from Australia on back to here in Chicago. He's got a second movie out called The World Of Z and is already looking into another. Query letters? Screenwriting contests? The endless search for an agent or manager? Banging on the front door of Hollywood's gated community? Not really Vince Clemente's thing. He's a name to watch.
I posted about this story some time ago. Another movie made by a Columbia College grad, Nick Smith made this locally from money raised from family and friends. They didn't go the film festival route with it, choosing instead to "4 wall" it, paying a theater to run it and getting it out there in hopes of getting critical response and gaining an audience. It was reviewed from Roger Ebert and within a week was showing at four theaters. A week after that it was playing at 10, including one in Chicago. It has gone on to world-wide distribution. Nick is already working on his second micro-budget film and has established a promising directing career still based here in Chicago.
I could name a dozen more…
The point is made. In Idaho, in Iowa, in Ohio…
This can be done.